Shark S500 Motorcycle Helmet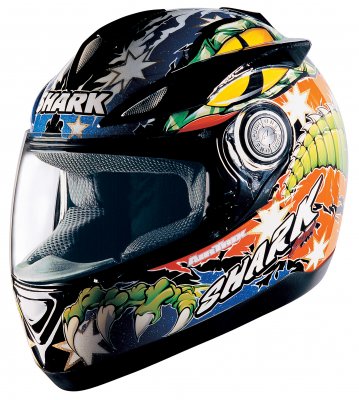 Shark S500 Air Corser motorcycle helmet
I have a Shark S500 Motorcycle helmet, here is my brief review...

Good Points:
Very attractive paint work and design, not a wind tunnel like some others, 1 of the makes I recommend to anyone! A+

Bad Points:
Visor scratches from stone chips but not serious, can be expensive to buy and replace, but you get what you pay for!

I have owned my Shark S500 helmet for about 10 months and it is fantastic to wear - not sweaty in the summer but warm in winter! The air vents give good airflow circulation but at the same time it's not a wind tunnel. It never leaks in the rain, and clears fog fast on your visor - an excellent overall helmet.

Others try to match it but cant - the last helmet I wore was a Nitro and they are wind tunnels, they leak in the rain and give you ear ache from the hard padding and all the flimsy plastic inside I didn't feel safe wearing that one but the Shark is different.
---
Sponsors Links
---
...coming soon...
---
You can add your own content to this site; right here
---
---
Great website! (Nathan, UK)
Hi, your articles on motorcycle kits are very interesting.Good site! (Patrick, Canada)
...keep up the great work. (Carl, Texas)